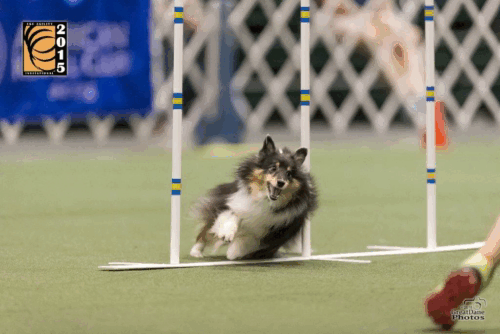 The AKC Invitational is an annual event that invites the Top 5 agility dogs of each breed to attend. Angela and Visa, as well as nine more of Joan's students, received an invitation this year.  There are four rounds in the competition.  The top scoring dogs from each jump height compete in a final round.  Angela and Visa made it to finals for the 12 inch jump height and then won the final round!
This win is especially sweet as Visa is the daughter of Joan's dog, Neil.
Congratulations to Angela and OTCH MACH7 Triune's Baby's Gone Shopping UDX3 OM4 VER RAE MXC2 MJC2 MXF T2B ("Visa")
Angela and Visa will be featured on AKC's website for the next year.
See their finals winning run, and Joan's reaction, in the video below.