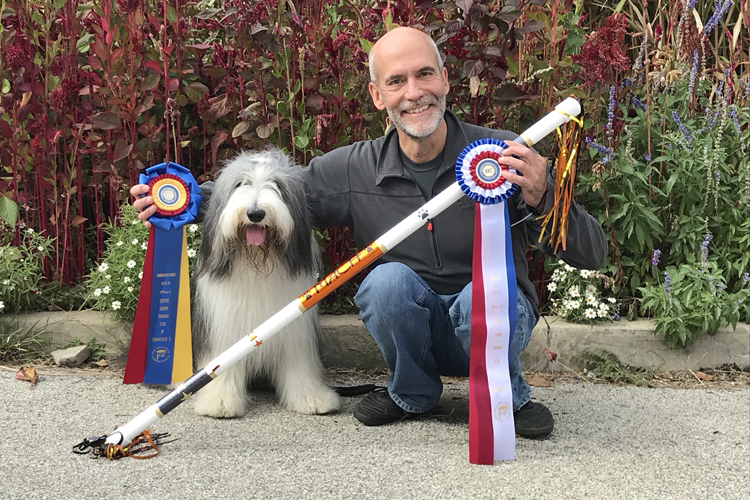 We could not be more excited to announce Triune's VERY FIRST AKC Agility Grand Champion (AGCH) team, Larry Dalan and CH AGCH MACH5 Wigglesworth Pride And Prejudice MXS2 PDS MJG2 PJS NAP NJP MFS TQX NFP T2B6 (aka "Bing")
To reach this title they required:
? 100 qualifying scores in Master Standard & Master Jumpers with Weaves
? 75 Qualifying Scores in Master FAST and Time 2 Beat
? 50 Qualifying Scores each in Premier Standard & Premier Jumpers with Weaves.
That's 450 qualifying scores total!!
A very impressive honor. Congratulations Team Bing!